Ladies and Gentlemen, mark your calendars!  As of this 8th day of April in the wondrous year of 2016, the Nurse on Fire Family officially has a POSITIVE NET WORTH!
I've had this post in the works for the past month because I knew this day was quickly approaching.  However, I must laugh at myself because, yesterday, I had an epiphany and realized that it has, in fact, already passed!!!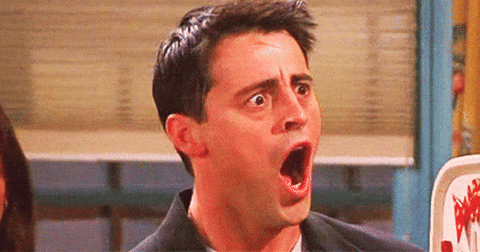 For the past year-and-a-half, I've had an account with Personal Capial (PC) in an attempt to track our net worth.  However, we constantly had issues with my wife's student loan accounts; i.e. whenever PC would attempt to update her loans, it would result in failed login attempts and her being locked out of her account.  Having to call Fed Loan and have them reset her password umpteen million times finally became far more of a hassle than it was worth, so we deleted them from the account and PC has gone by the wayside in our house.  In February, I started playing around with Excel, came up with my own system, and am now tracking our saving, spending, investments, and net worth.  In doing so, I was surprised to find that we were far closer to a positive net worth than I ever realized.
The epiphany came yesterday when I realized that, while I've been adding my automatic contribution to my Federal Employees Retirement System pension fund in our savings percentage, I failed to add my contributions into our net worth!
If I work for the feds for at least five years, I can leave my contributions in place and apply for a deferred retirement; then, once I reach 62, I would be eligible for a pension based on my high-three average base salary and number of years of service…OR I can remove my contributions and invest them elsewhere on my own whenever I leave government service.  However, if I leave before five years, then the latter is my only option and I'll have to move the funds elsewhere.  Whenever we decide that our time here is done, we'll play with the numbers to see which will be the better option.
In full disclosure, I do not factor my current student loan debt into my calculations because it is being paid for, over the course of a few years, in exchange for my ongoing service with the Indian Health Service here in South Dakota.  Since the yearly loan repayment funds are dispersed directly to me, I make a large payment at the beginning of the contract year and deposit the rest into a dedicated bank account, from which monthly payments come out of automatically.  This requires essentially zero effort on my part…I LOOOOOOVE automated finances!  Back to my point…I do not count this cash-on-hand as part of our assets, either.  Rather, I essentially pretend these loans and the cash do not exist so that neither have any effect on our net worth.
With all that said….
The Nurse on Fire Family's current net worth is $4,146!!!
Now, if we could only figure out how to survive as a family of three and a dog on $14/month, I'd truly be on FIRE!
To celebrate, I'm heading over to Rockstar Finance and submit our net worth to be added to The Ultimate List of Blogger Net Worth.  This will put us, as of the current posting, at number 185 on the list.
The scales have finally tipped in our favor and our net worth is only heading up from here.  Thank you for all your support and thank you for joining my family on this incredible journey.  If you haven't done so already, please follow along with us and say hello.  You are all truly amazing and inspiring; thank you, again, and have an amazing day!
– Nurse on Fire